Some little things that have been fun, inspiring or just generally good this week!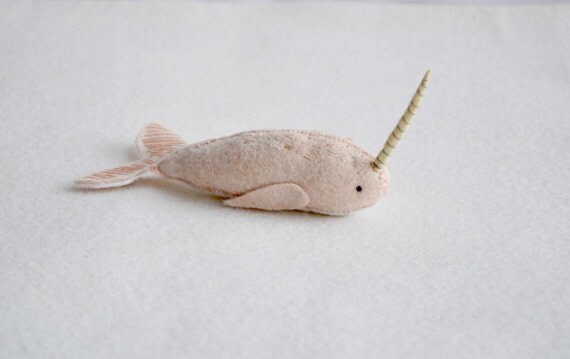 1. I adore these beautiful, plush figures from
Royal Mint
. There are some fantastic bears, but this narwhal takes the cake!
2. This tutorial for a fantastic heart patterned friendship bracelet from
La Manufacture
.
3. 'I think people who sing normally have moustaches.' Cute kids reviewing indie music. Such adorable and accurate insight.
5. I love everything about this song.