Yay, it's Little Things Thursday time! Here are some little discoveries that brightened my week, made me giggle, and gave me warm fuzzy feelings...
1. I have a total artist crush on
Anna Bond
and her gorgeous, whimsical illustrations. Not to mention her floral iPhone cases, which are almost enough to make me want an iPhone. So. Pretty.
3. I love dogs. But I never knew how much I loved weird, ceramic, pin-cusion dogs, or dogs in cups until now. Behold, these bizarre and wonderful creatures from
Eleonor Bostrom
. I definitely need a pin-cusion dog in my life. Available from her
etsy store.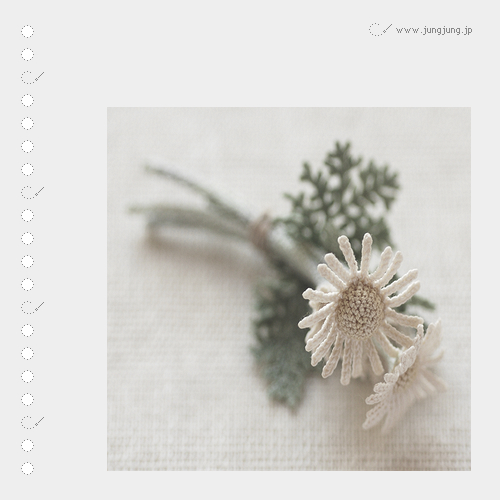 4. This completely breathtaking crochet from
Jung Jung
. Stunning!
5. And lastly, 'Bugs', from the uber talented Patrick James. I can't wait to hear more music from this guy!
What little things have brightened up your week? Do share! :-)